'The line between content and advertising will continue to blur.' A Q&A with advertising entrepreneur JoAnna Foyle
Posted On November 30, 2022
The role of advertising is changing. Consumers have more media options than ever before, and the acceleration of technology has changed how they interact with that media. Advertisers are working with these behavioral shifts, along with a crowded market and economic uncertainty, in their quest to engage consumers.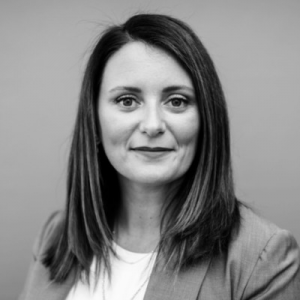 Good creative and the intelligence around it is paramount in this quest. But what does good creative look like? How does it work? Do advertisers need new tools like Creative Management Platforms to execute their best ideas?
To get answers, Connected-Stories has turned to leaders across the advertising industry for their perspective.
Today we speak to JoAnna Foyle, an entrepreneur and advertising veteran who is preparing to launch a new startup.
Tell us about your role and what you are working on today
I recently made the decision to become CEO and co-founder of a new company in partnership with Tom Chavez, whom I worked with in the past. We're aiming to change the way business around the arts and entertainment is done, to offer more control and ownership like we see in the small business world.
How do you come across ad creative in your line of work?
As consumers, we all come across ad creative every day. Ad-supported content models will continue to proliferate, and the challenge to all of us in the industry will be to successfully manage personalization, relevance, and frequency to deliver the most compelling experiences.
How has creative changed since you've been working in advertising?
I'm going to date myself here, but when I started, we were limited to static 468x60s and 120x90s – when "skyscraper" ads came to be, that was innovation! Now we are seeing hyper-personalized, data-driven, dynamic advertising that establishes such a deeper relationship between brands and consumers.
What do you see in the near and distant future for ad creative?
In the near future we simply have to do a better job with frequency management and data deployment to make ads as relevant and engaging as possible. Longer term, I think creative will be hyper-personalized and way less bound by traditional ad formats and structure. The line between content and advertising will continue to blur.
What do you see as the main barriers in realizing that future ?
Privacy and consumer identity regulation will make personalization more difficult in the short-term while the industry solves for cookie replacements and how to best use consumer data. Agencies and brands will also need world class technology to be able to efficiently and effectively execute creative that meets this vision.
What is the most inspiring / notable creative you've seen recently?
I'm impressed that Apple has managed to execute such compelling ads about consumer privacy while at the same time being one of the largest walled gardens out there. Clever and scary at the same time.
What are you watching / reading these days?
I am actually re-watching The West Wing – in my opinion, that is some of the most brilliant writing to ever appear on television. And as part of my new professional adventure, I now get to read things like Billboard and Rolling Stone.