'Creative relevance is an enormous challenge' A Q&A with Media Trust and Safety Specialist John Montgomery
Posted On October 4, 2022
The role of advertising is changing. Consumers have more media options than ever before, and the acceleration of technology has changed how they interact with that media. Advertisers are working with these behavioral shifts, along with a crowded market and economic uncertainty, in their quest to engage consumers.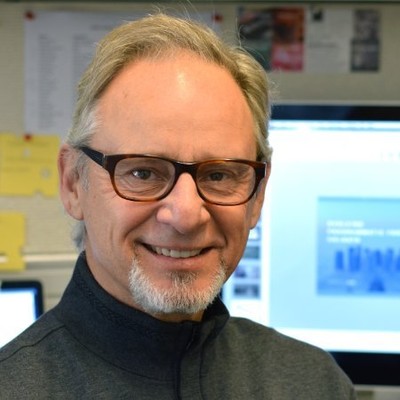 Good creative is paramount in this quest. But what does good creative look like? How does it work? How can they use tools like Creative Management Platforms and creative intelligence to execute their best ideas?
Today we speak to John Montgomery, an advertising veteran who is currently a Specialist Advisor in Media Trust and Safety and EVP of Global Brand Safety for GroupM.
1. Tell us about your role and what you are working on today.
My primary role is that of a specialist in the area of Trust and Safety on the web. About seven years ago I created a practice within GroupM to help keep our clients' advertising away from harmful content on the internet. Remember, this was a time when there was a great deal of extremist and dangerous content as well as invalid traffic (fraud) and the technology was not in place to ensure that brands did not appear adjacent to this harmful content. That has turned into a discipline called Brand Safety and happily, the situation is much improved. I also have a long history in agency management and communications and act in an advisory capacity for a number of non-profit and commercial digital companies.
How do you come across ad creatives in your line of work?
In some of my previous roles, I was responsible for companies that actually created the work (creative agencies), or made sure the work was seen by the appropriate target audience in the best environment (media agencies) but now I am mainly concerned that our client's creative executions are not placed adjacent to inappropriate content.
How has creative changed since you've been working in advertising?
I believe that the fundamental purpose of creative is to sell a product – whether it is a direct sales pitch or a longer-term brand-building campaign. I do not believe that has changed.
Having said that, the job of creative has become much more complicated because we now virtually have the capability of targeting each communication to an individual – this makes creative relevance an enormous challenge and has resulted in a lower standard of creative on the web.
What do you see in the near and distant future for ad creative?
The industry recognizes that the quality of creative in digital must improve and the good news is that the technology is in place to assemble quality content into compelling creative executions and make it available to relevant target audiences and serve them on creative platforms (like Connected-Stories) at scale.
What do you see as the main barriers to realizing that future?
One is resistance to change: moving from legacy TV thinking of a "one to many" targeting philosophy to the ability of using a digital creative platform to assemble dynamic creative and serve it to the right people in the right environment at the right time.
Another barrier is the way much of digital media is being measured, which is to say based on a cost of a gross impression rather than a metric that is based on a cost per outcome. This drive to lower pricing adversely affects creative quality
What is the most inspiring/notable creative you've seen recently?
A recent campaign for AT&T's internet service was fun and engaging, and contained a dynamic element where the user could measure their WiFi speed live (within the ad) to see if it lived up to the WiFi speed that AT&T was offering.
What are you watching/reading these days?
I cut the cord nearly a decade ago and subscribe only to the channels that interest me (still too many!).
I love espionage dramas as well as Scandinavian noir.