Connected-Stories, the platform for managing advertising creatives in smart-working
Posted On May 14, 2020
With working remotely being the new normal, facilitating creative setup and ads monitoring is essential. Here's a success case of the solution developed by HyperTV.
5 Min. Read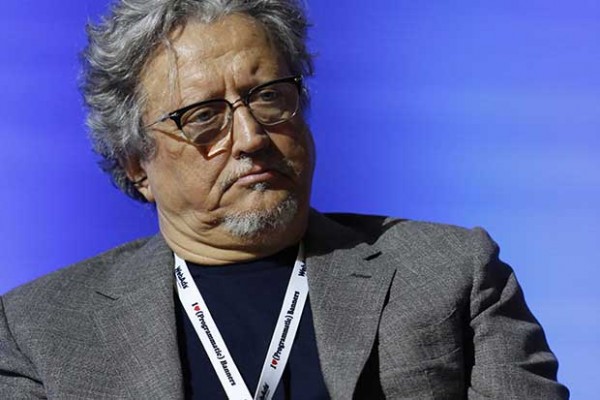 At a time like this, when Coronavirus has imposed new forms of working environments, and online being the place where people talk and collaborate, even at a professional level, the world of advertising content production has been exposed to new challenges.
Producing marketing content is a process that involves several teams, from creatives to media and data specialists, and allowing them to cooperate is fundamental for the success of a campaign. Moreover talking together among professionals, exchanging ideas and projects, as well as presenting them to clients, has often become difficult in the era of "remote work" imposed by the lockdown.
A company has decided to respond to this problem by taking advantage of one of the keywords of contemporary marketing, "automation", and creating a Creative Management Platform that makes it possible to centralize every aspect of the production, customization, distribution and analysis of advertising content and multimedia marketing.
The platform is called Connected-Stories, and was developed by HyperTv Inc., founded in 2011 and today with offices in Milan, Rome and New York. Over the years, HyperTV's activity has increasingly focused on improving the services offered by Connected-Stories, until completely overlapping with it. For this reason, the company has recently started a rebranding process, that culminated with the launch of a new version of the site, www.connected-stories.com, focused solely on the platform's features and functionalities.
But what is Connected-Stories then? We asked the CEO of the company, Claudio Vaccarella: «It is a platform that allows you to create advanced video content, combining different layers in real-time, on any device – he explained -. Through Connected Stories it is possible to create different creative messages for different audiences: through the use of machine learning, in fact, based on data collected from the audience, it is possible to select the most suitable content for a specific user, that is the one that has the greatest chances of meeting its interest and eventually its purchase intentions ».
The platform, launched at the end of 2016, has been marketed since 2017 both in Italy and in the USA. But why, today, can it offer an "extra gear" during Covid-19? The answer lies in its "collaborative" potential, as Tommaso Vaccarella, Connected-Stories General Manager explained to us: "The platform was designed for a "collaborative working environment", that is for a context that allows the cooperation of media planners, data specialists and creatives, who today, due to the restrictions imposed by Coronavirus, are all working from different and distant places. Thanks to a tool like Connected-Stories, everyone can collaborate through a single platform which we offer, among other things, in a "managed" version, that is with our support, and in "self-service", that is, managed independently by the customer » .
Among Connected-Stories features there are also interesting functions, such as the possibility of creating pitches remotely. «When you have to present your storytelling idea to the customer, it is important to showcase its dynamism and ability to adapt to the type of consumer – continues Claudio Vaccarella -. Thanks to this functionality it is possible, while conducting a presentation, to demonstrate all the possible variants of creatives, changing from time to time context information (such as weather and time of day) or that of the audience (age, gender, interests), in an easy way and in real time ». The platform is also equipped with an analytics dashboard, with all the tools to carry out a detailed analysis of the ongoing campaigns, in order to make any optimizations to maximize their effectiveness.
Connected-Stories is a platform developed in Italy. "Its Italian spirit is something we care a lot about – explains the CEO -, it is part of an entrepreneur's mission to give positive economic repercussions to his territory", but he also focuses a lot on internationalization and competitiveness. «We are supported by professionals who know the digital world very well, such as Mainardo De Nardis and John Montgomery, two famous personalities from the global media world who are part of our Board of Advisors, and our team is growing, with the recent arrival of Luca Marconato as Sales Director, a manager with a long career both on the agency and publisher side ».
«Coronavirus is unavoidably bringing problems to the market, we have a complicated year ahead, but us as Connected-Stories are gearing up to overcome it better – continues Claudio Vaccarella -. Being an internationally operating company helps us to be better placed in the cyclical ups and downs of the economy that are normal, and which will have different times in different countries ". The general manager echoes him: "The situation we are experiencing can constitute an important opportunity for those who will be able to adapt. Opportunities for major changes in terms of digitalization, where startups will find more and more space. What is important is to be able to grasp the evolution of the market and to adapt to it with truly useful and innovative ideas ".
This article first appeared on Engage.it and was then translated in the English version by HyperTv's Marketing team. To read the original version written in Italian by Alessandra La Rosa visit Engage.it.
Written by:
Alessandra La Rosa,
Engage.it
Translated by:
HyperTv's Team