Crédit Agricole
Posted On July 16, 2019
INTERACTIVE VIDEO CAMPAIGN
In May 2019 the French banking group Crédit Agricole promoted an interactive video campaign to make its loan services better known among its Italian clients.
The interactive campaign was created by Havas Media in collaboration with Connected-Stories platform to help Crédit Agricole creating more engagement among its Italian users as primary KPI.
The banking group wanted to launch two different video ads with the same interactive widgets to see If this would have influenced campaign's performances.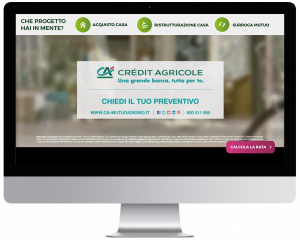 MAIN OUTCOMES
CLICK THORUGH RATE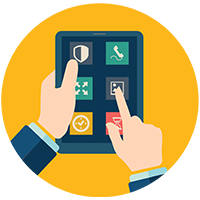 The campaign reached a click-through rate of 2.9% across both desktop and mobile.
INTERACTION RATE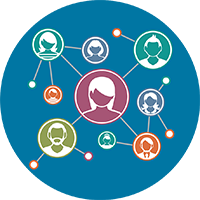 A high number of users engaged with the ad producing an interaction rate of 6.7%.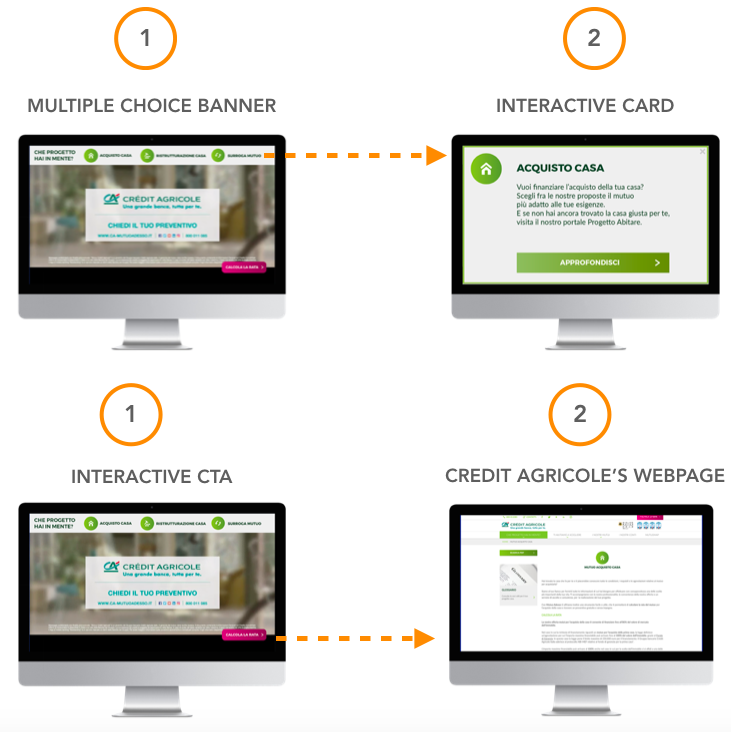 EXCLUSIVE MULTI-LAYERED VIDEO TECHNOLOGY
Patented technology to create video content consisting of multiple layers
Combination of layers made at distribution stage in real-time
Orchestrated by rules inferred by machine learning process
Video Player agnostic, works with the most popular solutions on the market

Contributors
Tommaso Vaccarella – Customer Success Director
Veronica Mauri – Junior Customer Success
Emanuele Nicol – Junior Graphic Designer
About Credit Agricole
Il Gruppo Crédit Agricole è un istituto bancario cooperativo francese, fondato nel 1894. È costituito da una rete di Casse locali e regionali e da Crédit Agricole S.A., la società che coordina le strategie del Gruppo. Conta 52 milioni di clienti, ed è presente in 49 Paesi. È la prima banca in Europa per ricavi nel retail banking la terza in Francia per capitalizzazione di mercato.
For more information:
www.credit-agricole.com